I'm 
let's stay in and 
get cozy on the couch
Hubby is 
let's go out, get lost, and 
find some place new!
I'm
Let's dine here, we know the food is good
He is 
Let go someplace different and eat something new
So on Saturday when he said 
"Get dressed" and I asked "Where to?"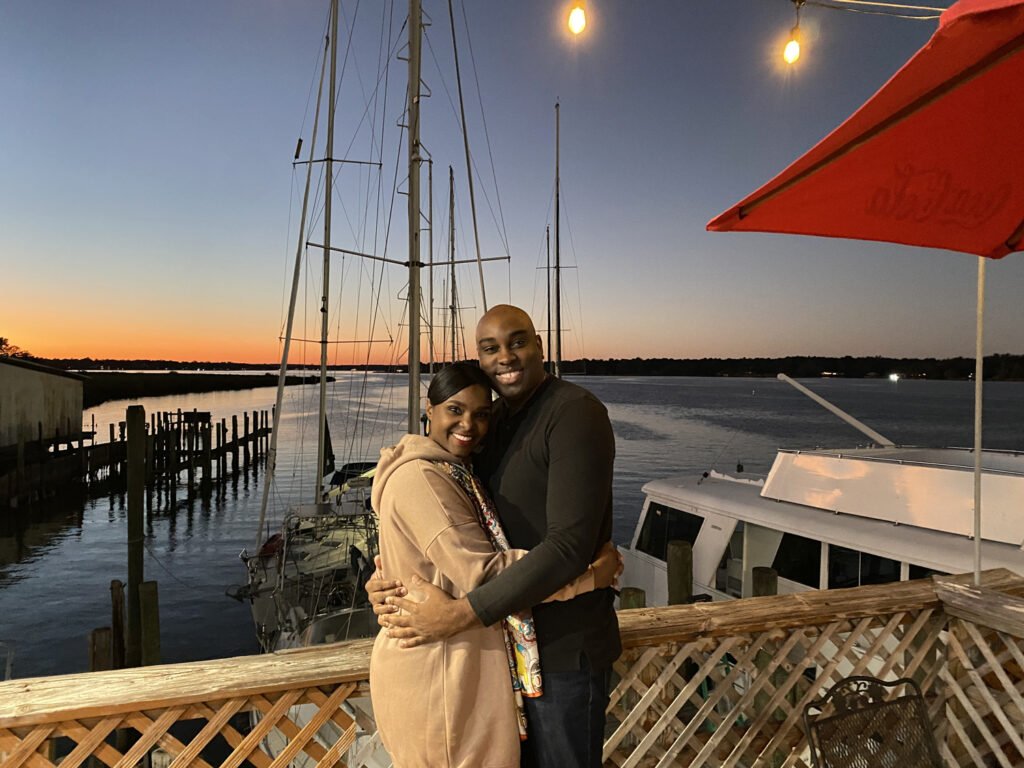 He smiles and nods and I knew… 
We were going someplace new. 
He turns onto the bridge, 
we pull down the visor and 
put on our shades 
because we are eye-to-eye with the large orange sun setting over the bay.  
We exit on the left instead of the right
onto a long stretch of road that seems to be leading no where 
and turns into a snakelike winding road that still seems to be leading no where.
BUT
Then, he turns 
gravel sings under the tires
A row of boats line the path,
and string lights and the crescent moon illuminate the dark. 
"The restaurant is upstairs," a man says.
His dog, laying at his feet, lifts its head—maybe to say hello. 
The patio juts out over the water.
A slice of orange separates the deep blue skies and trees dressed in black
The light moves on the river 
I feel like I'm floating on the cool breeze
in the glistening dark
And on the forearms of the night. 
I LOVE CONNECTING WITH YOU
How are you and your spouse different? 
How does that difference benefit you? 
ON WRITING
Almost four years ago, I wrote a pledge to myself:
I'm going to live my life as a writer. 
Since then I've published a collection of essays that has made its way into hearts, homes, and classrooms –here and abroad.
I've published in several magazines: Where Women Create, Bella Grace, Skirt, just to name a few.
A few online platforms
Connect With Your Spouse Using Ally
3 Ways to Teach Your Children to Be Compassionate
Three newspapers including the New York Times.
ANDDD I'm writing my second book. 
 In the Jamaican proverb that I love dearly —Likkle Likkle Mek Nuff Nuff, friends. Keep taking tiny steps towards your dreams.
WHAT I'M READING
I've been searching for a book with short inspirational pieces to read to hubby during our coffee time. Last week, a dear friend brought me a bag of books and BAM… Quiet Mind — One-Minute Retreats from a Busy World by David Kundtz, appeared. 
I knew it was the book for me because the author quoted a maxim that has guided me throughout my homeschooling journey. This morning, I shared it with hubby. 
One ought, every day at least, to hear a little song, read a good poem, see a fine picture, and, if possible, to speak a few reasonable words. 
–Goethe
POEM OF THE WEEK
Thanks again my dear friends for sharing the poems that are near and dear to your hearts. 
The poem I'm reading this week is by Matt Haig  
Enjoy. 
Share your favorite poem with me and I will read them in the upcoming weeks:-)
BUSINESS SPOTLIGHT
My husband, Ontonio Christie, created this beautiful blog for me. If you or someone you know would like a logo or website designed, check him out at www.Happylifemediagroup.com.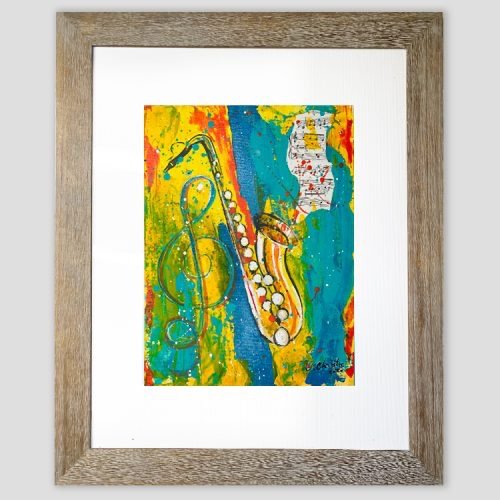 THANK YOU
I'm super thankful for all your support, encouraging comments, your expressions of gratitude, and your financial contributions. 
PLEASE SUPPORT ME BY:
Until Next Time, Enjoy Your Next Breath
Kadine Christie