My husband, an associate pastor, and I had a premarital counseling session with a young surgeon and his fiancée. At the end of our meeting, the young woman asked for ideas for how to connect with your spouse. We glanced at each other and smiled. "The Ally" came out of our mouths at the same time. We laughed like teens in love.
For the past seven years, my husband and I have remained committed to our once-a-month Ally date. It is our marriage anchor. Our Ally date encourages us to share and connect with each other on a deeper level. Here's what an Ally date is and why you and your husband need it, too.
Read the rest of the article by clicking on the link. Connect With Your Spouse Using Ally
I LOVE CONNECTING WITH YOU
What are some ways you connect with your spouse?
WELCOME NEW SUBSCRIBERS + HELLO OLD FRIENDS
Thanks for welcoming me into your mailbox and into your hearts.
YOUR MESSAGES TO ME
I love getting your emails and comments on my blog. Thank You:-)
When your comment includes five words or more, Google recognizes my blog as an interactive website. That makes my blog appear higher in the Google search results. Simply put, a comment is an easy way to support me.
THANK YOU
I'm super thankful for all your support — your encouraging comments (especially five words or more:-)), your expressions of gratitude, and your financial contributions.
PLEASE SUPPORT ME BY:
ON WRITING
I got completely overwhelmed this week — writing, deleting, repeating — as I focused on my end-of-the-month goal. I'm really looking forward to meeting my friend for our weekly tea-vent-woosah-writing date this Friday.
WHAT I'M READING
I'm several pages into reading From Scratch: A Memoir of Love, Sicily and Finding Home written by Tembi Locke. So far, I'm committed to reading it though because I like comparing books to movies — and I'm looking forward to watching "From Scratch" on Netflix in October. The books are usually better. What do you think?
BUSINESS SPOTLIGHT
My hubby, Ontonio Christie, my entrepreneur husband, created this beautiful blog for me. If you or someone you know would like a logo or website designed, check him out at www.Happylifemediagroup.com.
ONTONIO'S ART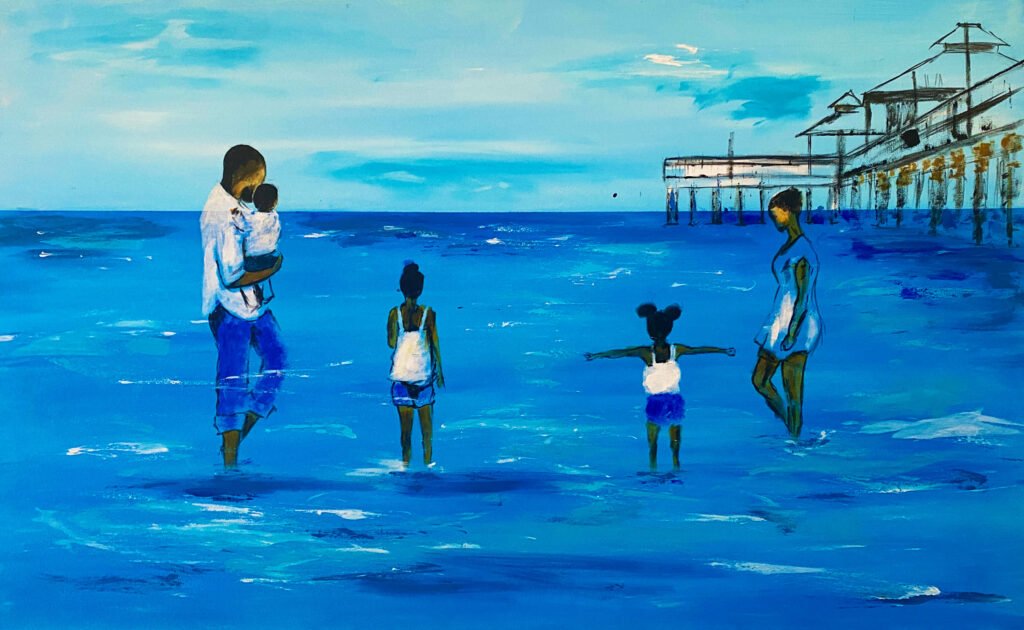 POEM OF THE WEEK
This week's poem is "I Worried" by Mary Oliver.
Enjoy.
Remember to send me your favorite poems. I will read them in the upcoming weeks.
Until Next Time, Enjoy Your Next Breath
Kadine Christie